24/7 assistance for cyclists
Holland is bicycle territory. We don't just take to our bikes for a leisurely ride, but we also – and ever more often – ride ride our bikes to work. But, what if our bike lets us down on the road? The mobile mechanics at FietsNED offer a solution.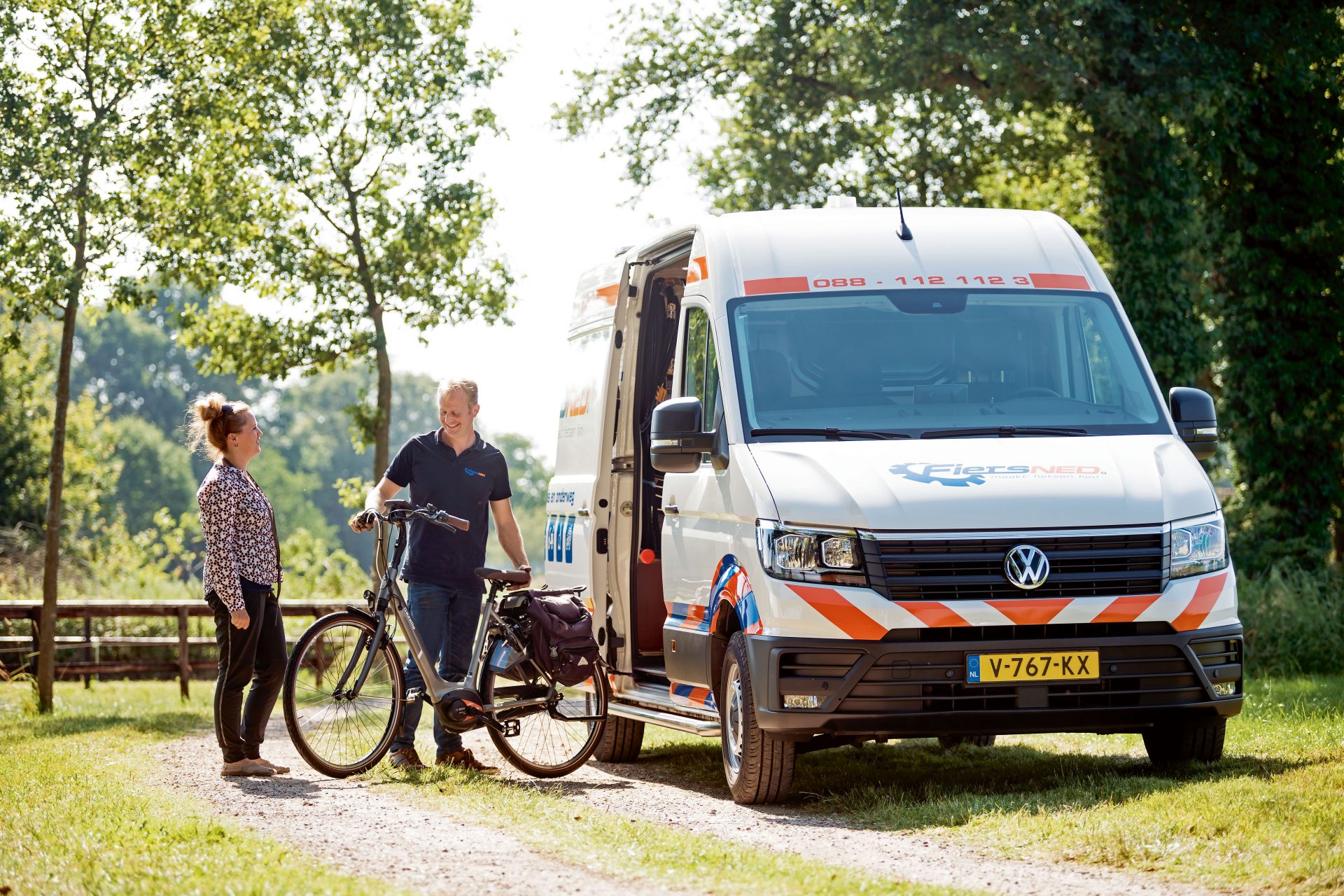 For the past few months, Mark Vaartjes, a mechanic at FietsNED, has been
driving the FietsNED's latest service van. "It's really a fully equipped, mobile bicycle repair workshop", he explains. "And that includes the latest, state-of-the-art tools, spare parts, measuring equipment, even a coffee machine." A set-up that enables Mark to help roadside-stranded cyclists back on track in no time. Because that's what FietsNED does: offering repair services for bicycles, e-bikes, electric scooters and rollators. Both on the road and at home. "We're the no.1 roadside crew for bike cyclists, 24/7."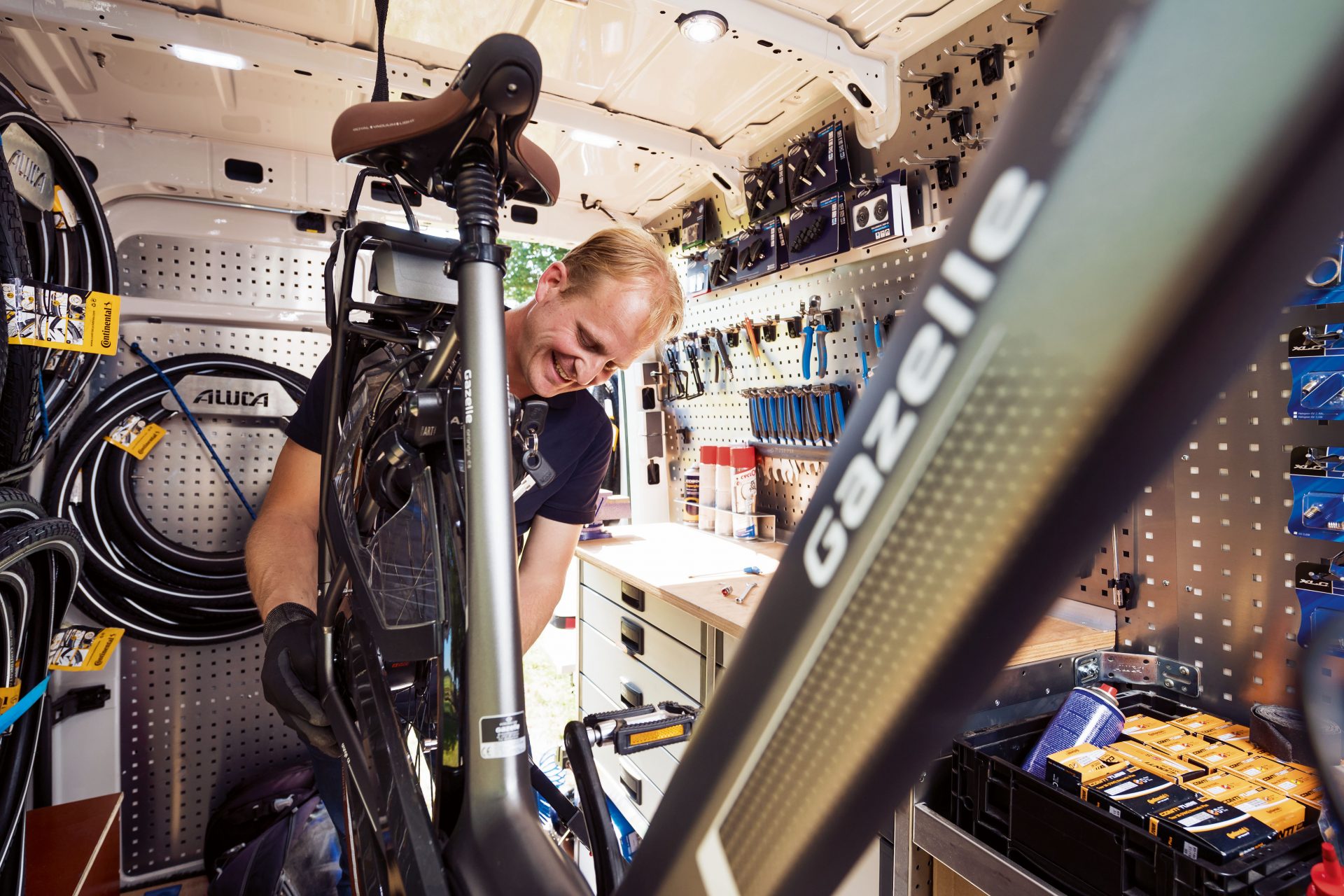 Colleagues at a distance
To back up its fully equipped service vans, FietsNED relies on expert bicycle repairers and recognized e-bike specialists. "I call them my colleagues at a distance, because, like me, they have a heart for the trade", explains Mark. "Obviously, we're on the road much of the time, so we support each other mainly by phone or via the app." To assure a professional standard, Pon offers its service mechanics various courses, focusing, for example, on e-bike technology. "The market for e-bikes is growing and you see them more and more. To service those bicycles, you need a sound knowledge base. And that requires ongoing training."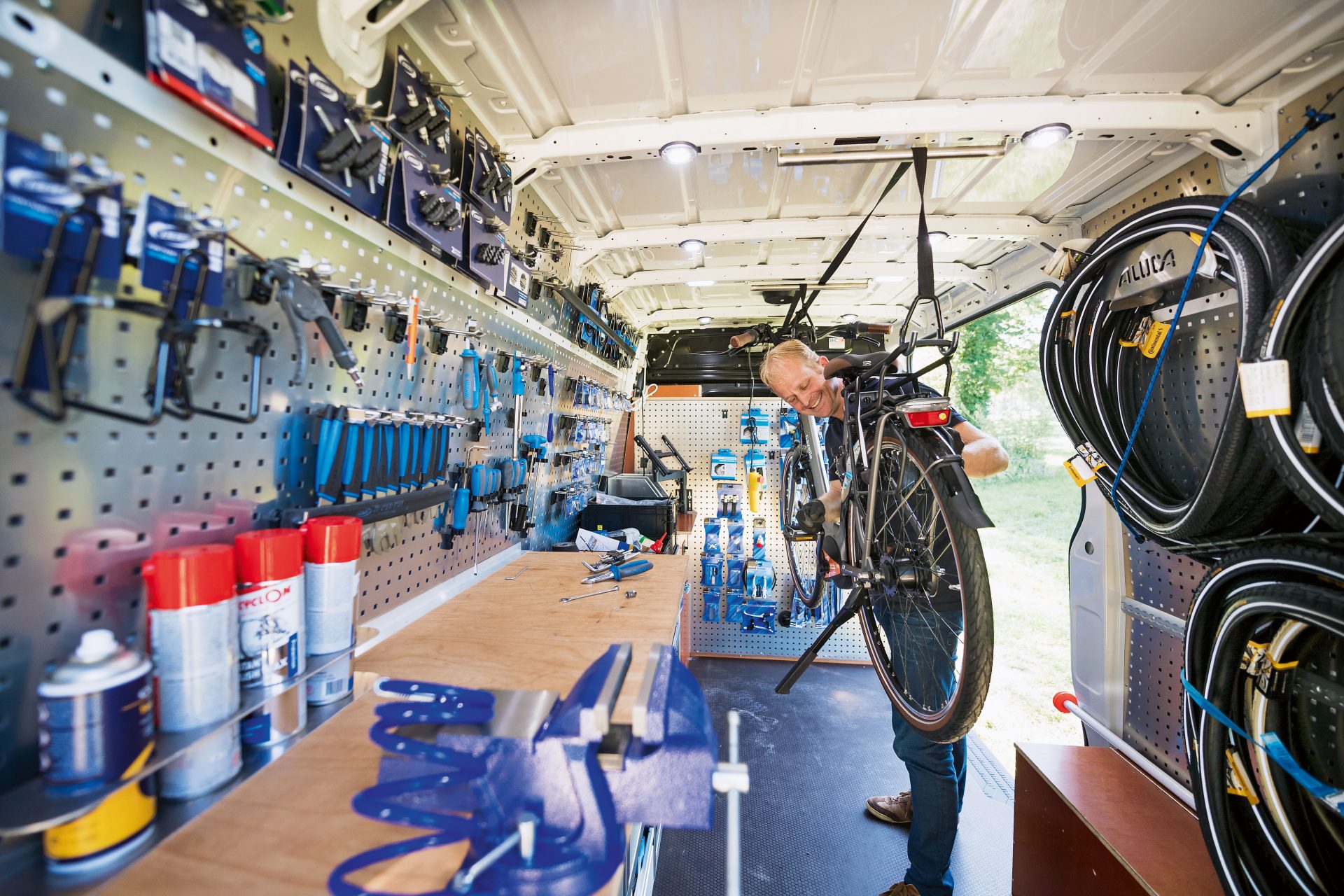 From skeptic to admirer
No two workdays are the same for Mark. "You certainly get to see places. One day, you may get a house call from a company director owning multiple, high-end cars, who's decided he'd rather ride his bike to
work. Next, you're helping a commuter back in the saddle after a breakdown on the cycle path." Mark is increasingly enjoying the clients' appreciation.
"I'm the 'dream' solution to a flat tire or a jammed chain. And, yes, people are often truly thankful when their bike's been fixed. I had a client once who was a bit skeptical that I could be of any help. He had a velomobile, a bicycle on four wheels with a roof and a shell of some sort around it- quite extraordinary. Half an hour later, he was on his way home. This particular client was so impressed, he even blogged a few words in praise for FietsNED and yours truly."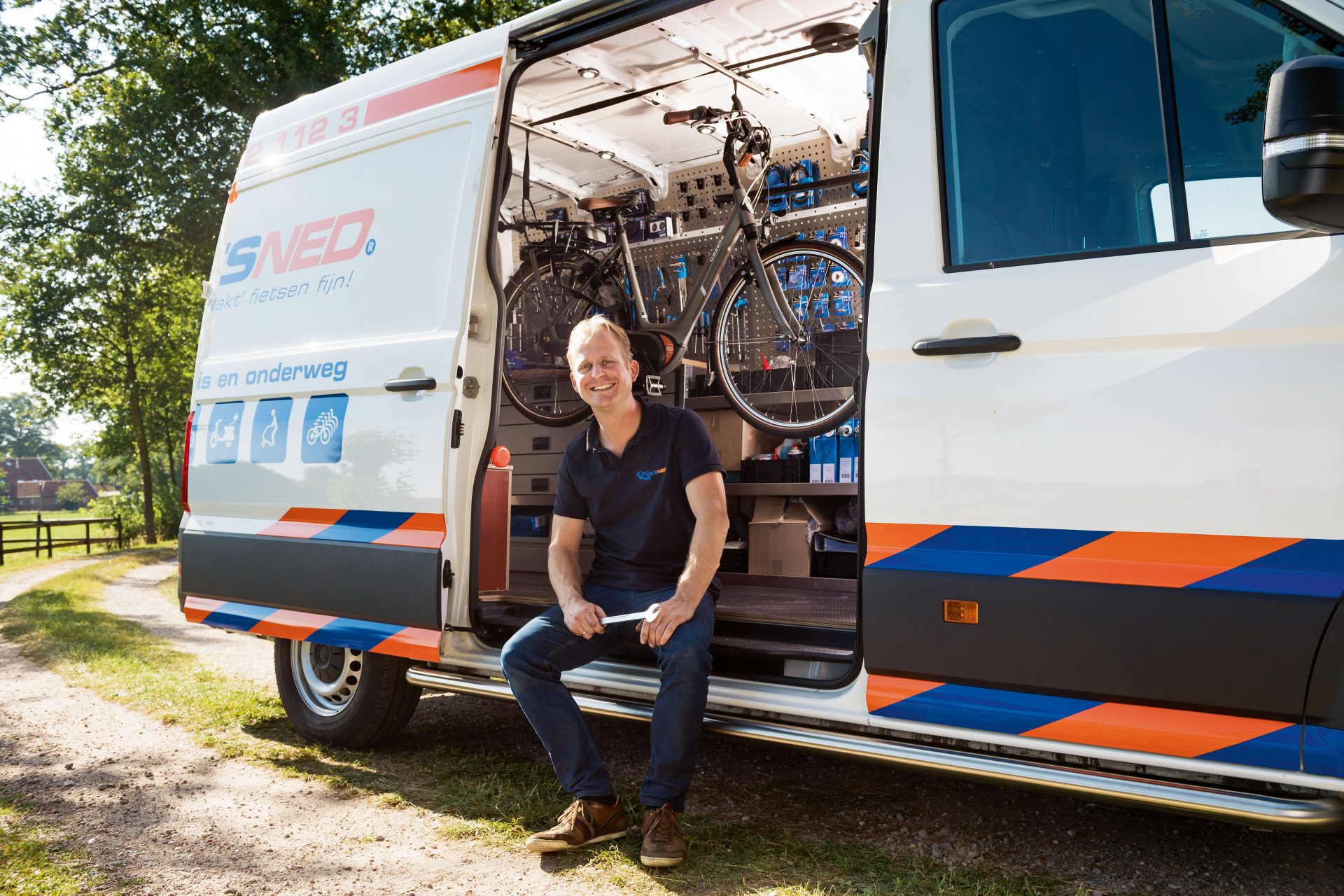 Future
FietsNED's ambition is to grow its fleet within a short space of time from the present 30 to 50 service vans such as Mark's, backed by 50 roadside support professionals.
"That's an ambitious target, but it is clear that FietsNED is here to stay. While we were initially seen as a small player, today – especially after the takeover by Pon, two years ago – we're recognized as a serious contestant. Doors are opening that were previously not available to us, and we've grown more assertive and battle-ready."