We supply to a wide range of customers
A faucet for the home? Or a huge 200 kilo pipe for an oil rig? You'll find both, as well as thousands of other products, in Prochem's warehouse in Brisbane. Chirpy Leteysha and her colleague Robert are about to complete the orders. "It's nice when customers tell you what the product's for.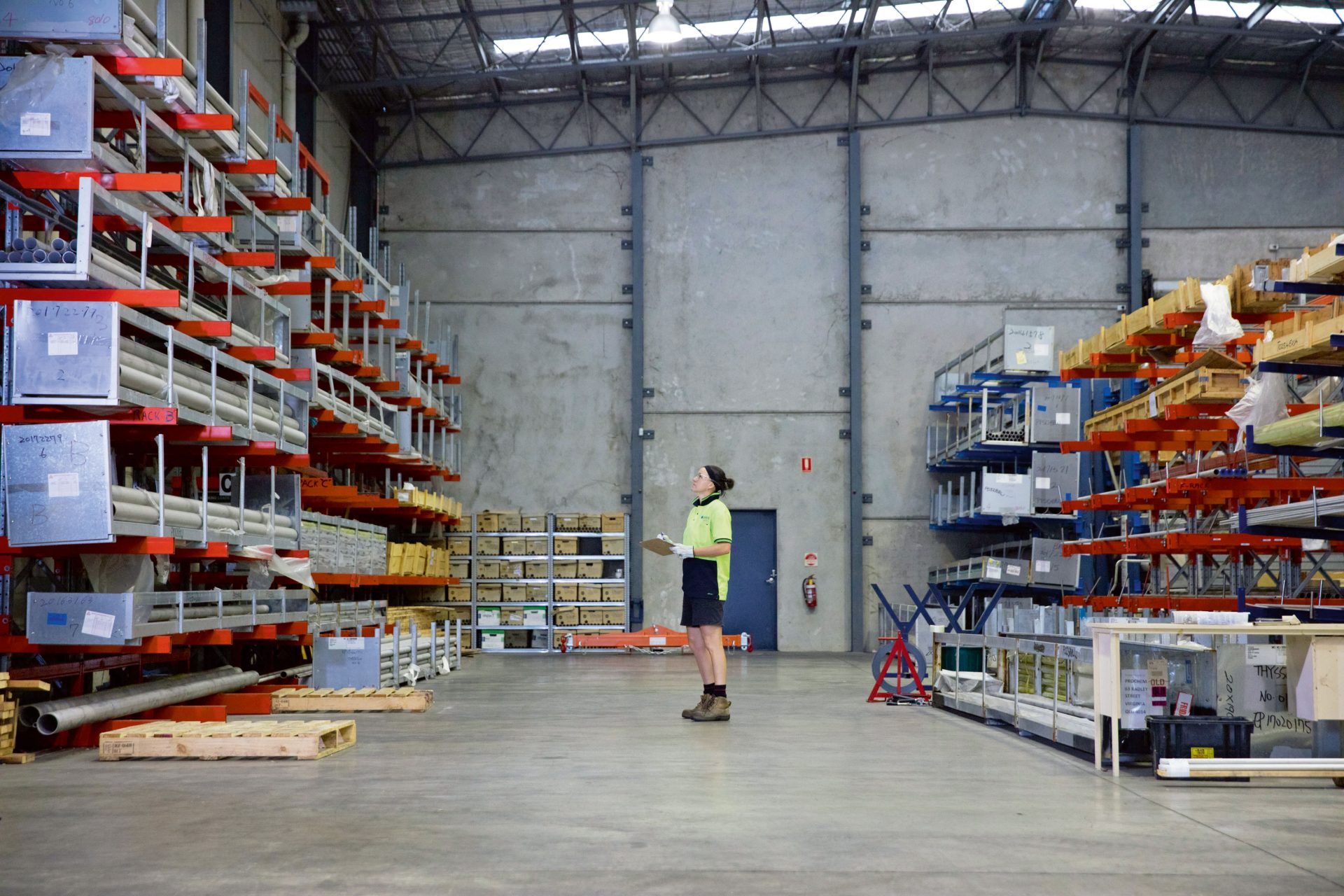 Anyone needing a stainless steel pipeline product in Australia will likely soon find their way to Prochem, a market leader in the industry. The company was established on the continent over 60 years ago, and has now expanded to serve the Asian market.
Forklift certificate

The company's Brisbane warehouse is one of the links in Prochem's large distribution network. It is also where Leteysha applied for a job five years ago. She held a forklift certificate, but had very little experience. That was soon about to change, and she now has an impressive mileage behind her, driving forklifts around the warehouse.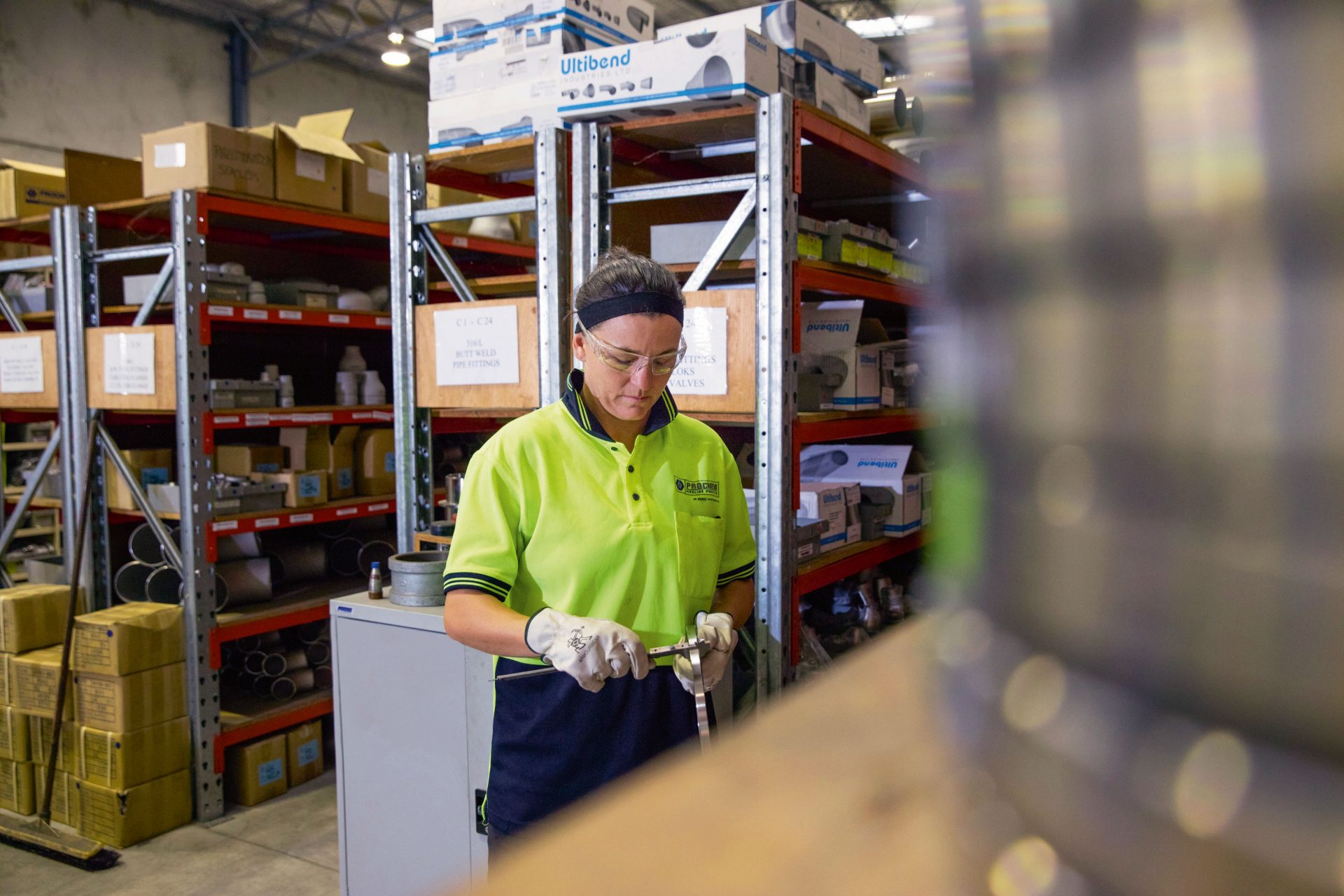 Chatting with customers
In addition, she's on her feet quite a bit, too. Many products are light enough to be carried by hand. "Besides serving our customers in the food industry, the maritime sector and in the oil and gas industries, handymen and private customers also come to us. As you know, Australians are a social bunch and even if a customer perhaps is in a hurry, there's usually time for a chat. That's great because it allows me to get to know the customers better."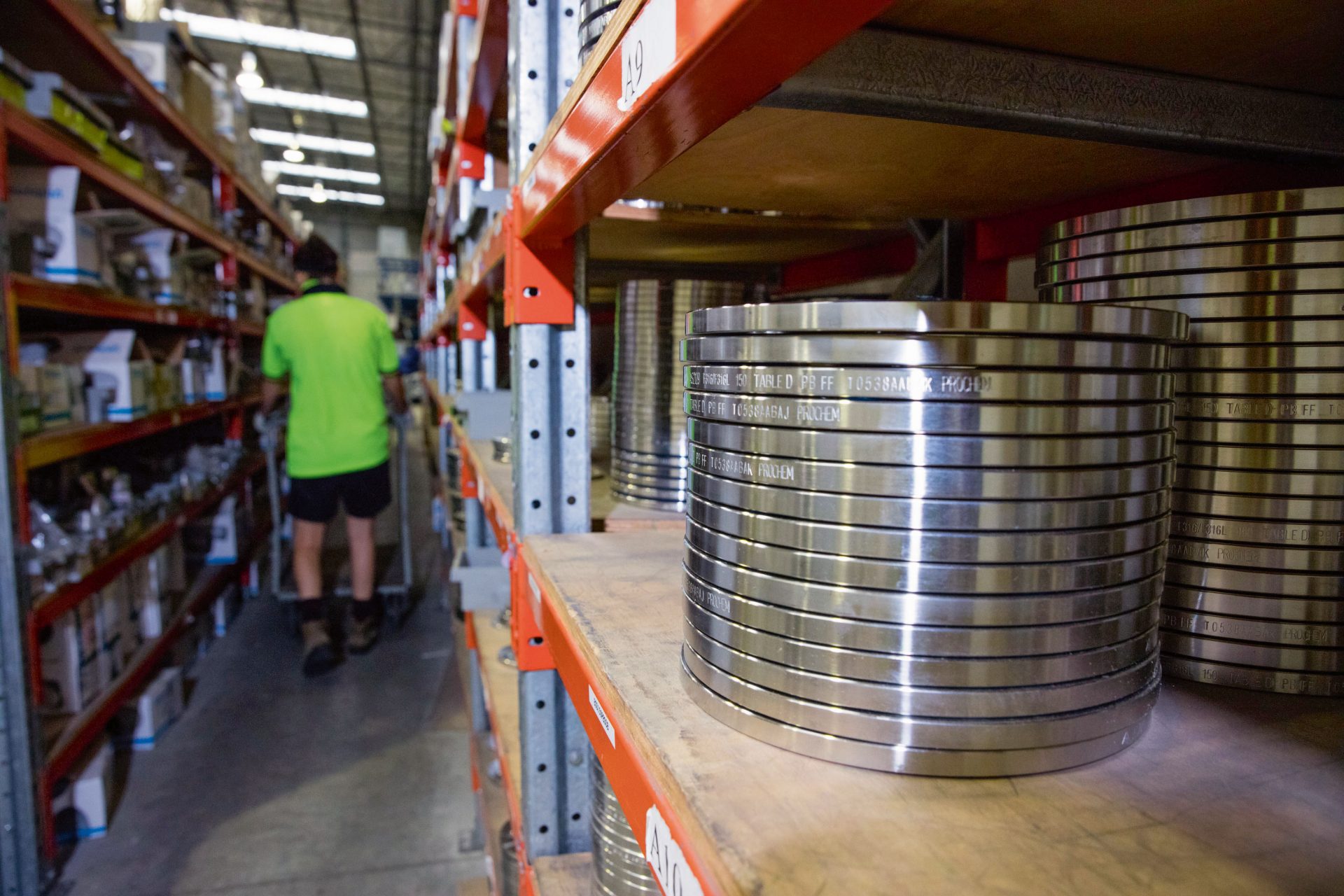 Funny Hat Day
There's a good chemistry between Robert and Leteysha's other colleagues. "We're always in for some fun and a joke. You should've seen us last autumn on Funny Hat Day*," she laughs. "All our colleagues were in on it. As you can see, the core value Make it Fun is heartily embraced in this company."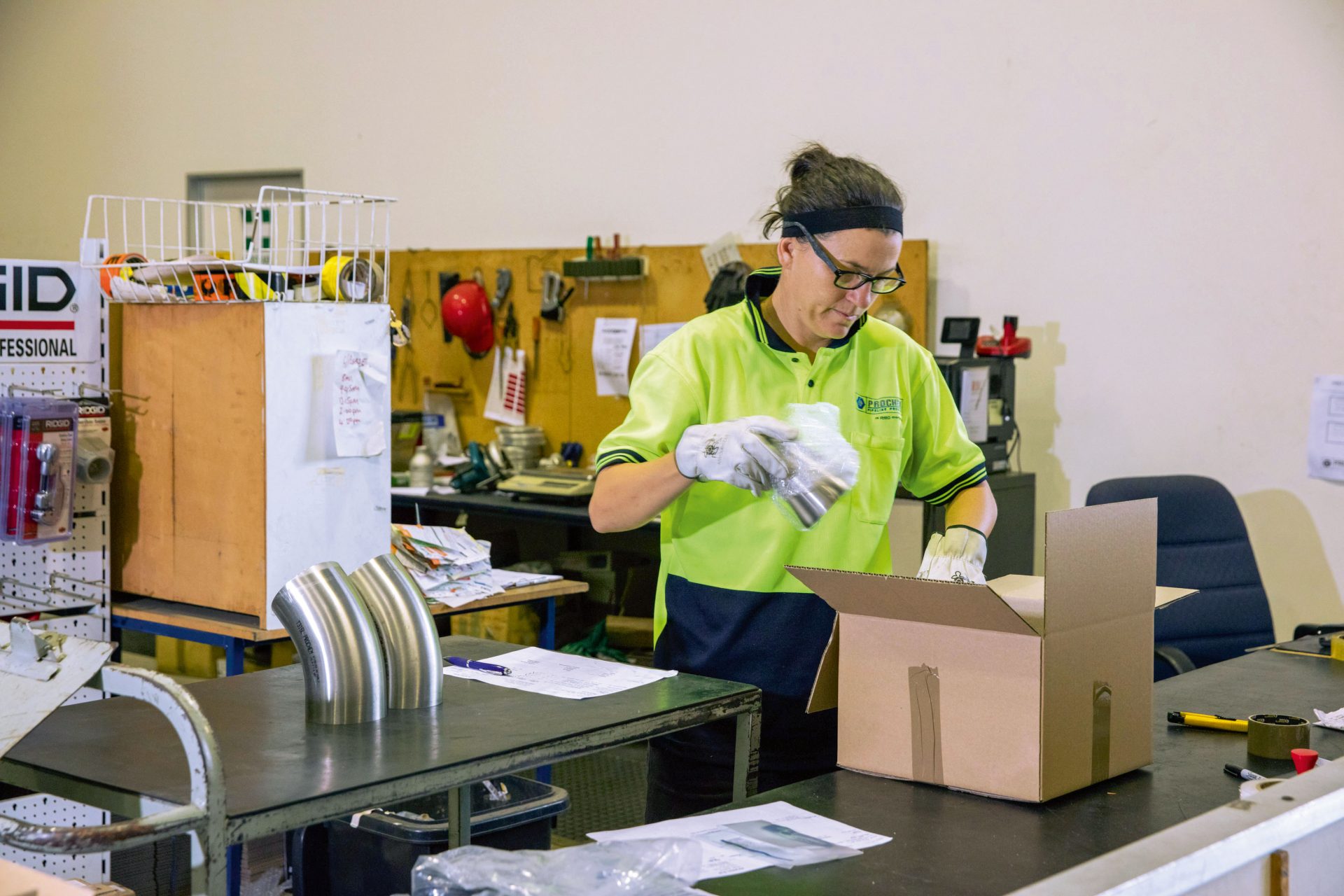 Squeeze and a jam
Leteysha's upbeat mood turns a little downcast when she discusses the space problem at the present warehousing facility. "Prochem is growing bigger, and we do really need that larger warehouse. We're also having some practical issues. Some pipes are six meters long but access to the warehouse is only four meters wide. We always get there with a squeeze and a jam, but it's not ideal. So I'm happy we're moving to another location next year. We haven't been told where to yet. But it's obviously going to be a more spacious and appealing facility than this one."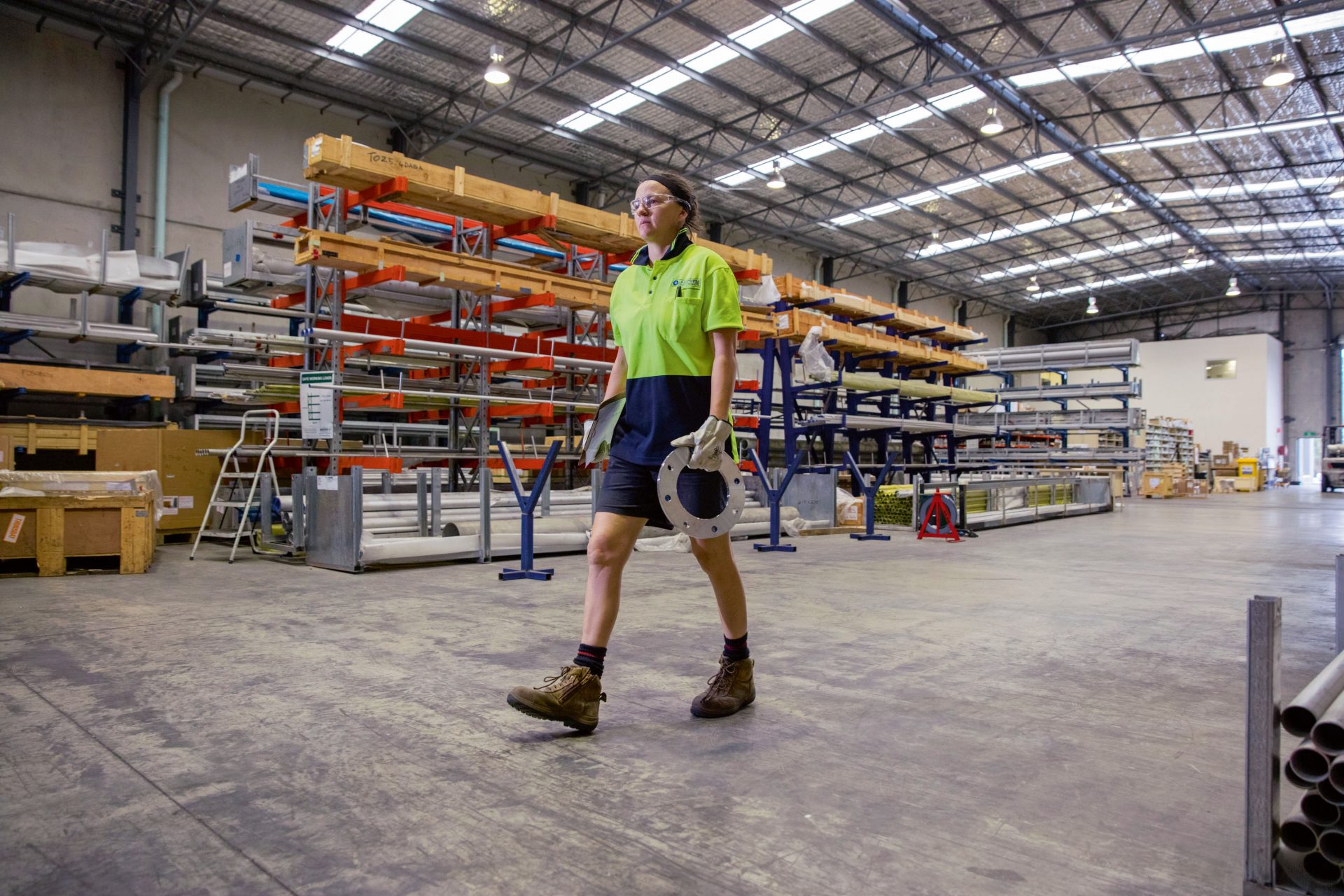 *Prochem called on its staff to sport funny headwear on Melbourne Cup day to turbo-charge the Pon value 'Make it Fun'.