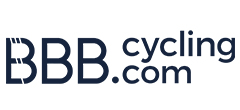 The Specialist for Sporty Cyclists
BBB Cycling specializes in the design and engineering of bicycle parts, components and cycling sportswear. BBB Cycling is part of the cycling experience, offering a complete range of products for bicycles and e-bikes.
Maintaining a bicycle can be hard work, but BBB Cycling gives bikes the attention they deserve. The company distributes its parts, accessories and clothing in more than 40 countries worldwide.