More than 15,000 employees across 34 countries.
We're a leading family-owned multinational with annual revenues exceeding €10 billion. Headquartered in the Netherlands, our 15,700-strong team operates across 34 countries on 6 continents. Representing numerous prestigious brands across more than 110 companies, our operations span four sectors: Automotive, Pon.Bike, Equipment & Power Systems, and Agricultural Products & Services. Our ultimate mission is to keep people, cities and industries moving –efficiently and sustainably. As the leading mobility group in the Netherlands, our bicycles, cars, and innovative mobility solutions support millions every day through bike leasing, shared scooters, mobility cards, car sharing and bike subscriptions.

Automotive
We import vehicles from Volkswagen Group to the Netherlands, with more than one in five cars sold in the country imported by Pon. In the US, we have a strong foothold in the luxury car market, representing Aston Martin, BMW, Rolls-Royce, Land Rover, McLaren and Ferrari alongside Volkswagen Group brands. We're also the official importers of Jaguar and Land Rover in Vietnam.

Pon.Bike
Pon.Bike is a major player in the global bicycle industry, having delivered around 2.8 million bicycles in 2022. Over 30% of the bicycles we sell through independent dealers are e-bikes. Our portfolio includes leading bicycle brands like Gazelle, Cannondale, Kalkhoff, Urban Arrow. Through brands such as Lease a Bike and BusinessBike, we've popularized bike leasing in the Netherlands and Germany.

Equipment & Power Systems
Pon supplies Caterpillar machinery, equipment, and engines to industries ranging from energy and maritime to mining and transportation. Our Equipment & Power Systems division focuses on two primary markets: the Netherlands and Norway. Our deep know-how enables us to play an important role in the ongoing energy transition.

Agricultural Products & Services
URUS is instrumental in making livestock farming more sustainable and efficient. As a global leader in cattle genetics and artificial insemination, URUS also offers farmers cutting-edge herd management software to improve productivity, sustainability and animal welfare. With retail operations in 17 countries and distribution in over 80 more, our key markets are the US and Brazil.
Pon's 125-Year Journey: From Storefront to Global House of Brands
Pon's history.
Starting as a small family business selling soap, sewing machines and bicycles in the late 19th century, Pon has evolved into a global conglomerate. From the Opel sewing machine to the iconic Volkswagen van, every milestone exemplifies our entrepreneurial spirit and solidifies our place as one of the Netherlands' largest family enterprises 125 years later.
Our impact on the environment and the community
In the midst of our society.
Our promise to customers and other stakeholders is, 'We move you to a better world.' As a family-owned company, corporate social responsibility is embedded in our DNA. We focus on people (diversity, inclusion, human rights), the planet (emission reduction, circular economy) and progress (sustainable innovation). We continually launch sustainable products and services, from e-vehicles and e-bikes to electric diggers and sustainable maritime propulsion systems. We are a people's company – we're a family business, after all.

Sustainability
Making our products and organization even more sustainable.
We're consistently making our products and organization more sustainable. Through innovative solutions like electric boats, e-bikes, solar panels and electric cars, we aim to enhance people's quality of life while taking care of the environment. We've been monitoring our CO2 footprint in the Netherlands for several years, striving to reduce it and compensating for any residual emissions. Pon has been net carbon-neutral in the Netherlands since 2018 and across Europe since 2021, with other regions set to follow.
Facts and figures
Explore the world of Pon.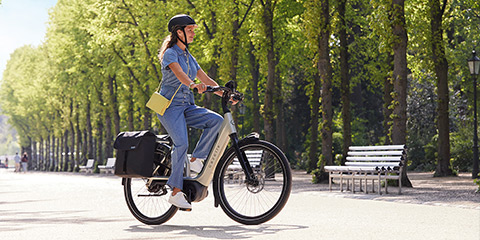 75% of the Dutch population owns a bike from a Pon brand.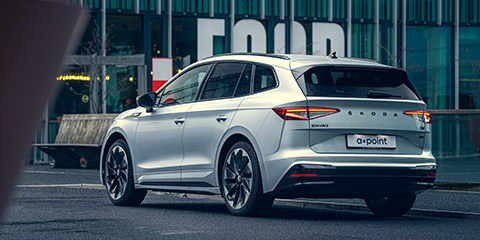 One in five cars on Dutch roads was imported by Pon.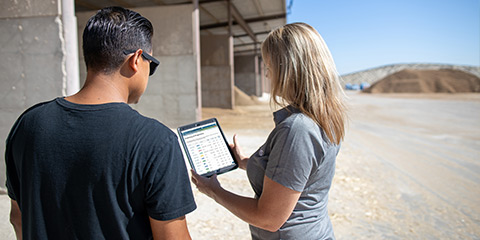 Over 60% of the US cattle population is monitored through VAS software.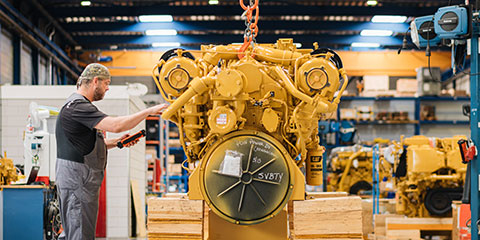 80% of European inland vessels are powered by Caterpillar engines.