More than 15,700 employees, in 34 countries
We are Pon, a leading family-owned multinational headquartered in The Netherlands. We employ over 15.500 people across six continents and in 34 countries. Our renowned brands and over 110 businesses are organized into four main clusters: Automotive, Pon.Bike, Equipment & Power Systems and Agricultural Products & Services. What moves us is to keep people, cities and industries moving – in a more efficient and sustainable way. In the Netherlands, we are the biggest mobility group, providing millions of people with bikes, cars, and mobility services every day.
Automotive
We are importers of Volkswagen Group vehicles into the Netherlands. More than one in five cars sold in our country are Pon cars. In the U.S. We have a strong position in the luxury car market, representing not only the brands of the Volkswagen Group, but also other brands, including Aston Martin, BMW, Rolls-Royce and Land Rover. We are the official importers of Jaguar and Land Rover in Vietnam.
Pon.Bike
Pon.Bike is a leading player in the global bicycle industry, delivering approximately 2.8 million bicycles in 2022. Our portfolio includes some of the best-known brands in the industry, including Gazelle, Kalkhoff, Urban Arrow, Caloi, Cannondale, FOCUS, Schwinn, Mongoose, Santa Cruz, GT and Cervélo. Through these brands, we offer a complete range of premium, urban, road, mountain and cargo bikes. More than 30% of the bikes we sell through independent dealers are e-bikes.
Equipment & Power Systems
Based on our dealership agreement with Caterpillar, Pon supplies machinery, equipment and engines to the power, shipping, mining, transport, civil engineering and construction industries. Our Equipment & Power Systems business is focused on two main markets: the Netherlands and Norway. With our expertise, we can make an important contribution to the current energy transition.
Agricultural Products & Services
Through URUS, we are one of the world's leaders in bovine genetics and artificial insemination. We also provide farmers with cutting-edge software to improve herd management and productivity. URUS has retail businesses in 17 countries worldwide and operates through distributors in more than 80 others. Approximately two-thirds of URUS' revenues comes from the U.S. and Brazil.
Pon's 125th anniversary: from a small shop to a global player
Pon's history.
At the end of the nineteenth century, Mijndert Pon started his company. A small-scale family business that sold soap, sewing machines and bicycles. Meanwhile, we have become a global business. All our business moves illustrate our innovative, entrepreneurial spirit, whether we are selling an Opel-sewing machine or our legendary Volkswagen Transporter van. 125 years later we have become one of the largest companies in the Netherlands.
Our impact on the environment and the community
In the midst of our society.

Sustainability is one of the pillars of our strategy: 'We move you to a better world'. Pon aspires to actively reduce its carbon emissions and as of 2018, we are entirely carbon neutral in the Netherlands. Sustainability also means that we will launch a number of sustainable solutions: from electric and hybrid passenger cars and business vehicles to electric bikes and excavators. From various energy solutions to the electric or hybrid propulsion of vessels. We will have an impact on the lives of thousands of people and hundreds of businesses. Furthermore, people will always be our point of focus, as we are a family business.

Sustainability
Making our products and organization even more sustainable.
For us, taking care of people and the environment goes hand in hand with great entrepreneurship, and we do so by committing to different sustainable solutions. Innovative products contribute to improving our quality of life and our environment. For example, electric vessels, the design, and development of electric bicycles and solar panels. But also electric cars and smart mobility solutions.
For a couple of years now, we share and publish our carbon footprint in the Netherlands. As of 2018, we are entirely carbon neutral in the Netherlands and since 2021 also in the rest of Europe. Other countries will follow in due course.
Facts and figures
Explore the world of Pon.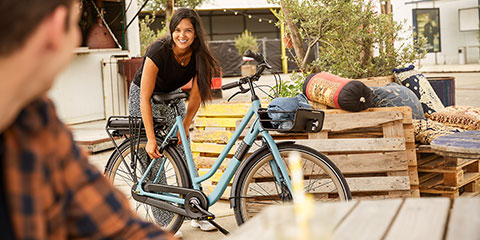 75% of the Dutch people have a bike made by Pon.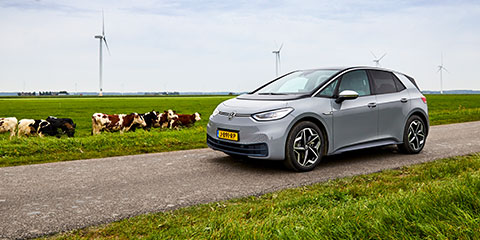 1 out of 5 of all cars in the Netherlands have been imported by Pon.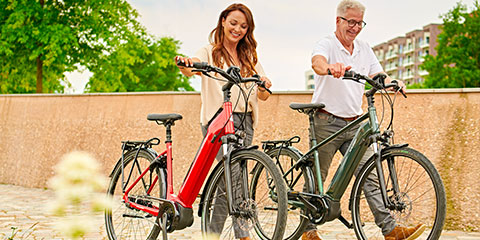 One in five 5 electric bikes in Germany is a Pon-brand bicycle.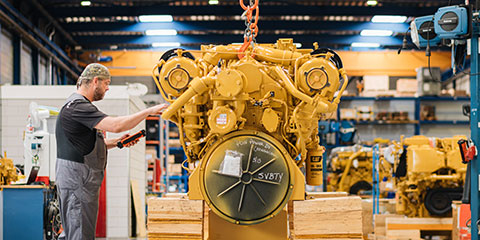 80% of all inland vessels around the globe have a Caterpillar engine.