More than 16,500 employees, in 65 countries
Pon is involved in mobility products, services, and solutions globally. We also offer hundreds of industry solutions. What started as a small-scale family business in 1895, became a successful trading firm and well-known automotive retailer, leading in many markets. For more than 125 years we have moved people and goods.
Nowadays Pon is a company operating globally and in many markets. We are the number one car importer in the Netherlands, with a strong position in the States. We find ourselves in the top 5 bicycle manufacturers and are well established in the world of marine solutions, excavation, energy supply, flow control (valves and circuit breakers) and industry services.
We are one of the leaders in mobility in the Netherlands. Four million Dutch cyclists use a Pon bicycle daily. Two million people drive a car imported by us. 140,000 people use our mobility service cards every day. More than 215,000 people use Swapfiets, and on average 100,000 Dutch travelers use our smart mobility solutions.
We move millions of people, every day. As a mobility expert and market leader, Pon is a great sparring partner for customers and partners. Together we work on the development of sustainable and carbon-neutral solutions for the transport of people and goods. From electric bicycles to electric excavators. From connected car solutions to mobility service cards and green shipping.
As a family business, we invest continuously in new, sustainable mobility solutions and technical innovations. Pon uses an approach that goes back to its early beginnings: no-nonsense, well-thought-out, pragmatic – with the objective to put ideas into practice as fast as possible.
We move you to a better world.
Pon's 125th anniversary: from a small shop to a global player
Pon's history.
At the end of the nineteenth century, Mijndert Pon started his company. A small-scale family business that sold soap, sewing machines and bicycles. Meanwhile, we have become a global business. All our business moves illustrate our innovative, entrepreneurial spirit, whether we are selling an Opel-sewing machine or our legendary Volkswagen Transporter van. 125 years later we have become one of the largest companies in the Netherlands.
Our impact on the environment and the community
In the midst of our society.

Sustainability is one of the pillars of our strategy: 'We move you to a better world'. Pon aspires to actively reduce its carbon emissions and as of 2018, we are entirely carbon neutral in the Netherlands. Sustainability also means that we will launch a number of sustainable solutions: from electric and hybrid passenger cars and business vehicles to electric bikes and excavators. From various energy solutions to the electric or hybrid propulsion of vessels. We will have an impact on the lives of thousands of people and hundreds of businesses. Furthermore, people will always be our point of focus, as we are a family business.

Sustainability
Making our products and organization even more sustainable.
For us, taking care of people and the environment goes hand in hand with great entrepreneurship, and we do so by committing to different sustainable solutions. Innovative products contribute to improving our quality of life and our environment. For example, electric vessels, the design, and development of electric bicycles and solar panels. But also electric cars and smart mobility solutions.
For a couple of years now, we share and publish our carbon footprint in the Netherlands. As of 2018, we are entirely carbon neutral in the Netherlands. Other countries will follow in due course.
Facts and figures
Explore the world of Pon.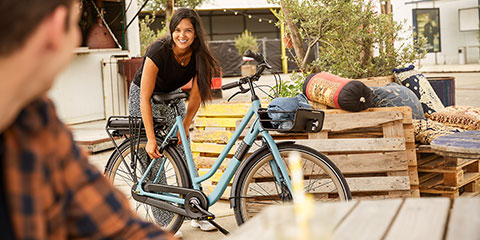 75% of the Dutch people have a bike made by Pon.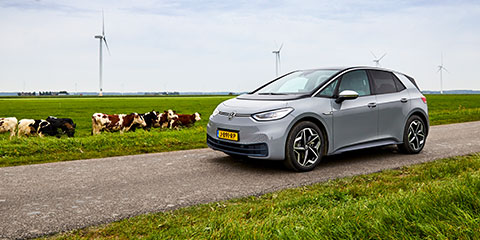 1 out of 5 of all cars in the Netherlands have been imported by Pon.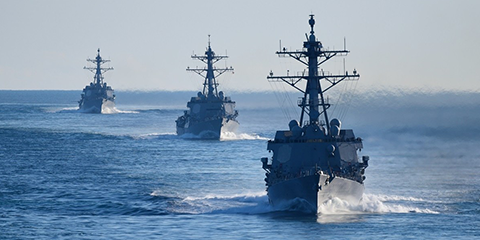 100% of the ships in the US Navy fleet are equipped with a W&O product.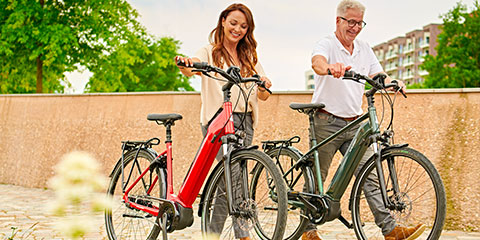 One in five 5 electric bikes in Germany is a Pon-brand bicycle.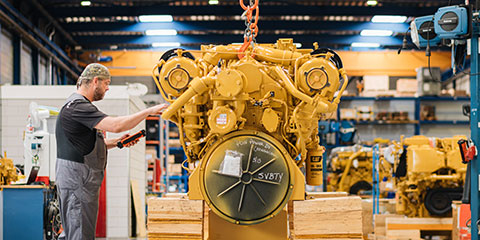 80% of all inland vessels around the globe have a Caterpillar engine.