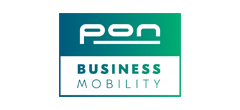 Expertise and inspiration in business mobility.
Cars remain highly popular, and Volkswagen Group is making a major shift toward electric vehicles. But electrification isn't the only way to bring sustainable mobility to the corporate sector.
Pon Business Mobility helps businesses and individuals to identify the right mobility solution for their needs. We work closely with leading Volkswagen Group brands, Volkswagen, Audi, SEAT, Škoda, Cupra and Volkswagen Commercial Vehicles, as well as our own brands, Greenwheels, Gazelle, Dockr, ModiForce, Volkswagen Pon Financial Services and Shuttel.