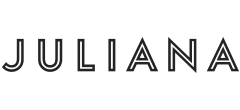 The Original Women's Mountain Bike
Founding a female-focused bike brand in the 1990s took a brave move by a small group of people. It takes great courage to keep challenging the status quo – and to produce high-quality, high-performance equipment designed to work better and last longer than anything else on the market.
However, our true strength lies in the network of people who champion Juliana mountain bicycles among their local riding community. From the lifetime guarantee on our bikes to the lifetime of great memories from our Ride Outs, riders can depend on Juliana to do things right.