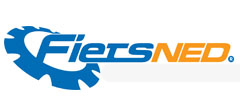 The Largest Mobile Bicycle Repair Company in the Netherlands
FietsNED is a 24/7 mobile service provider that helps cyclists who have a breakdown, whether at home or on the move e, get back on the road.
We aim to be the smartest mobile bicycle company in Europe. And we operate based on a nationwide network that ensures bicycle, e-bike and e-cargo users always receive the fast, professional assistance they need when it comes to repair and maintenance work.