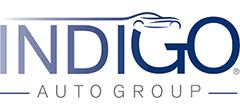 Pon is an official partner of IndiGO Auto Group in America
IndiGO Auto Group is one of the few dealer groups in the United States that sells the most beautiful classics and collector items in addition to new cars. Pon has taken a strategic interest in the dealer group since 2017.
IndiGO Auto Group represents eleven luxury car brands (Porsche, Audi, Jaguar, Land Rover, Rolls-Royce, Bentley, Aston Martin, Maserati, McLaren, BMW and Lamborghini) in four markets (Houston, Texas, St. Louis, Missouri, Rancho Mirage and Palm Springs California) in the United States.