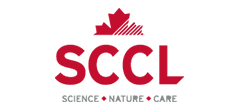 Science, Nature, Care.
SCCL is a biosciences company specializing in developing and producing innovative colostrum products from healthy dairy cows approved to produce milk for human consumption.
Its colostrum is tested for potency, purity, safety and efficacy to guarantee an end product that meets the highest quality control specifications for global distribution.
SCCL makes products from bovine colostrum. That has been its sole focus since 1994 and it has resulted in its products being proven as industry-leading colostrum replacers and supplements for production animals, health supplements for companion animals, and natural health products for people.