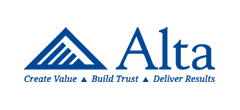 Create Value – Build Trust – Deliver Results.
Alta Genetics is a global leader in the production, marketing and distribution of beef and dairy cattle genetics worldwide, with owned operations in 14 retail markets and partners in over 55 wholesale markets.
Alta Genetics provides dairy and beef consulting services and solutions in cow activity and health monitoring, calf nutrition, reproduction, and healthy cow management programs. Through industry-leading training and development programs, Alta Genetics aspires to be the most resourceful, valuable and trusted partner for progressive dairy farms and beef ranches that nourish the world through sustainable and profitable operations.