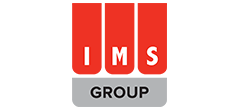 Importer and distributor of sustainable and efficient trailer parts such as trailer steering, wheel suspension, trailer axles, wheels and truck and trailer parts.
At IMS Group we believe that transport should never stand still. That is why we continuously search for smart solutions to help the transport sector with time-saving and cost and emissions reduction. These solutions must continue to meet the needs of a densely populated world while minimizing the impact on the environment.
IMS Group is importer of SAF-HOLLAND and SAUER Quality Parts in the Benelux, the UK, and Ireland. Steering systems of the brands SEM, GreenSteering, and VSE and the alloy truck and trailer wheels of the ALEXRIMS brand are delivered throughout Europe.